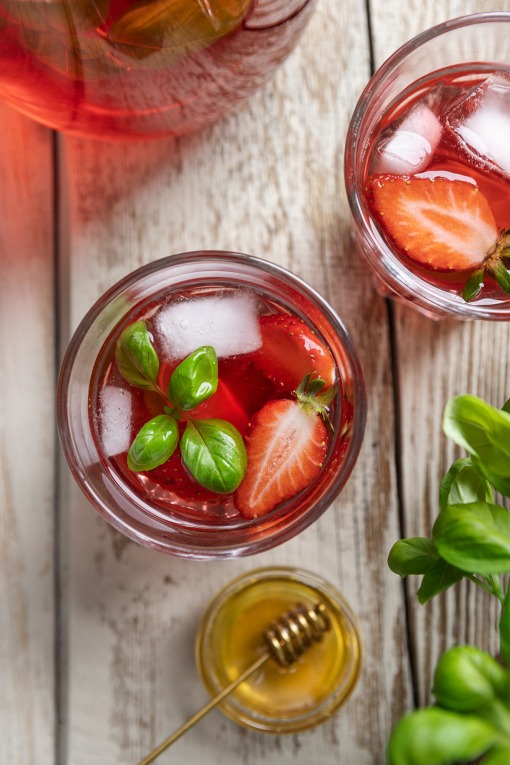 Lemoniada to smaczny sposób, by zapewnić sobie odpowiedni poziom nawodnienia wiosna i latem. Chociaż nazwa wskazuje, że jest zrobiona z cytryn to można ją przygotować z wielu różnych owoców, na przykład z truskawek. Niezależnie od wybranych owoców do słodzenia nieodmiennie polecamy miód .
Składniki:
14 dojrzałych truskawek
1,5 l wody
1 limonka
10 listków bazylii
1 łyżka miodu wielokwiatowego
lód
Wykonanie:
Truskawki umyj i obieramy z szypułek. Połowę truskawek wrzuć do miski, następnie pokrój i rozgnieć widelcem, tak żeby powstał sok. Do dzbanka wsyp rozgniecione truskawki, dodajemy miód,  po czym zalej wodą. Wyparzoną limonkę pokrój w plastry wraz ze skórką i też dodajemy do wody. Wymieszaj wszystko razem dokładnie. Pozostałą część truskawek pokrój w plastry i dorzuć do wody. Wstaw do lodówki na około 1 godzinę do schłodzenia. Wyjmij, dodajemy lód oraz listki bazylii.
Smacznego!